Takumi are based in Taichung City, Taiwan which has become a centre of excellence for technology, evidenced by the manufacture of machine tools and components for many Japanese machine tool companies. Takumi have been manufacturing high precision machine tools for over 30 years and, having established themselves in Asia, have expanded into Europe and the USA. Their product range includes vertical machining centres, 5-axis machines and bridge type machining centres, machines being available in many configurations to suit individual requirements and budgets.
The impressive range of 5-axis machining centres consist of various machines. The UC/U/UB range of six 5-axis models offers manufacturers high speed machining and outstanding surface finishes. The ranges cover both 4+1 and simultaneous 5-axis machining capability, with the choice of model selectable on the contouring and positional features of the component. The UC/U models are of fixed trunnion with integral torque motor drives / bridge type construction, whist the larger UB model is a moving table machine with a 2-axis contouring spindle head.
The UR1000 is the newest 5-axis machining centre that was launched at TIMTOS in Taiwan this year. With a motorised Italian swivel head spindle on a robust double column frame, the highly flexible UR1000 is available with a choice of either a 1000 mm C-axis rotary table, a dual combination of flat and rotary tables, or a 1600 x 1000 mm flat rectangular table.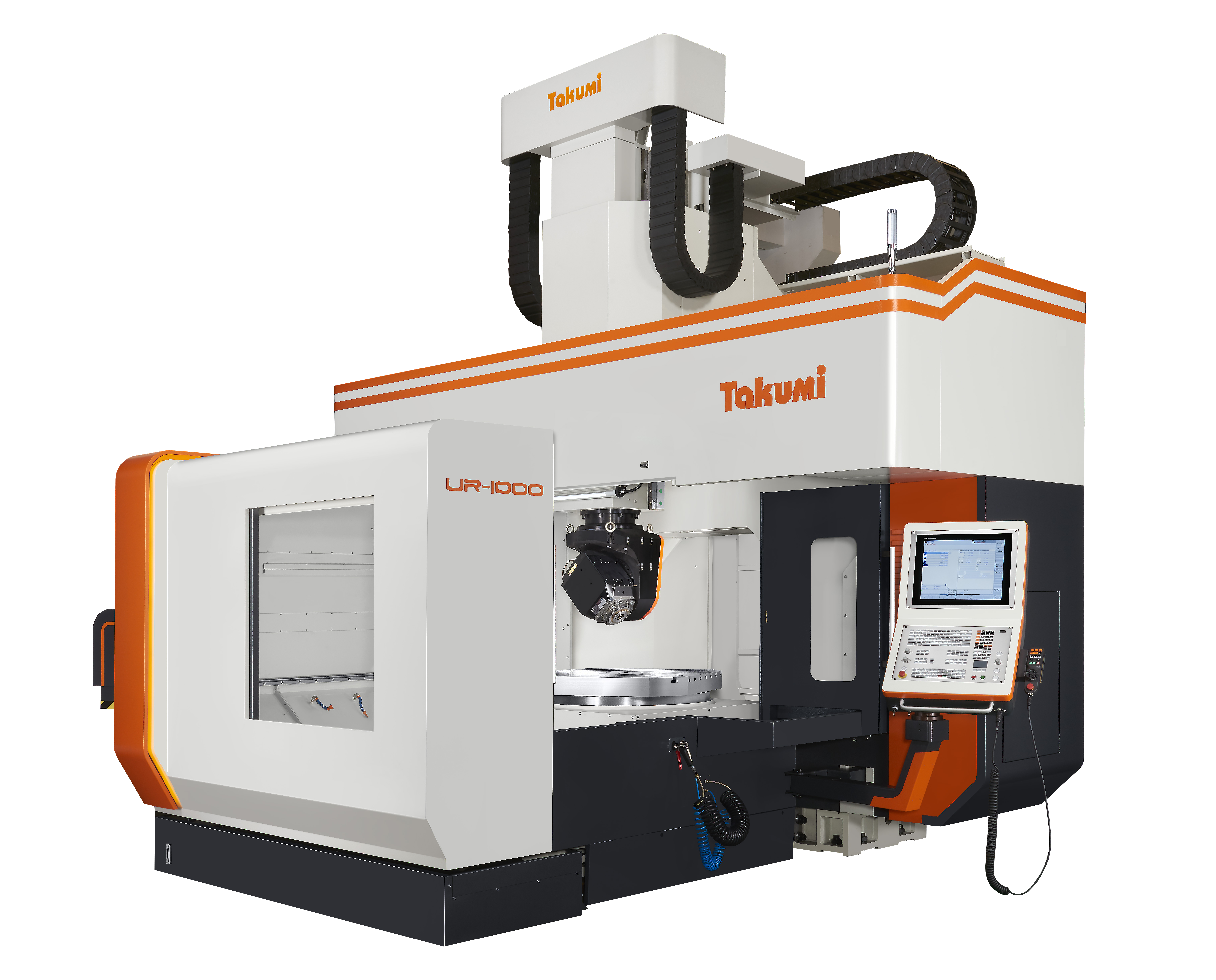 A great way to see Takumi is at the EMO exhibition in Hannover this September and they have announced they will be exhibiting two quality machine tools. The U600 5-axis machining centre will be at the exhibition as well as the H10 bridge type machining centre, which has exceptional rigidity achieved by the use of 4-6 roller blocks per guideway. The headstocks have been designed shorter and lighter to decrease deflection. The top roof cover has sliding sections for ease of overhead part loading and the H10 has a 15,000rpm spindle for high speed machining using small diameter tools. They will be located at stand D52 in Hall 2.
For more information on Takumi visit our Products page alternatively stay up-to-date on the EMO exhibition and Takumi by following us on Linkedin and Twitter.